There are many home upgrades that can improve your lifestyle. Some upgrades include updating your bathroom, adding a home theater, or upgrading your internet. While some home improvements are more expensive than others, there are numerous opportunities to improve your lifestyle. Keep reading to learn about some of the best home upgrades that can improve your house and your lifestyle.
Update your bathroom with modern fixtures.
Updating your bathroom with modern fixtures is a great way to improve your lifestyle. New fixtures can add style and function to your bathroom, making it more comfortable and convenient to use. Some of the most popular bathroom fixtures include sinks, toilets, and showers.
When it comes time to replace your old shower, there are a lot of things to consider. You want to find a new shower that's not only beautiful and functional but also fits your budget. One of the biggest trends in shower design is frameless glass. Frameless glass showers look sleek and modern, and they're also very easy to clean. If you're looking for a luxurious shower experience, consider a design with a luxury shower head that could help create a shower environment and give you a relaxing and spa-like experience. If you are interested in a replacement shower, you can get help from a professional contractor in your area.
If you're looking for a new sink, there are a variety of options to choose from. You can go with a traditional sink basin, or you might want to consider something more unique like a vessel sink or even a trough sink. If you're looking for a new toilet, there are also many different options available. You can choose between traditional round-front toilets or elongated models, and you can also select from various flushing mechanisms.
By updating your bathroom with modern fixtures, you can make your life easier and more comfortable. Bathroom fixtures that are both stylish and functional can help add value to your home and turn your bathroom into a true oasis.
Upgrade your internet.
There is no doubt that the internet is an essential home service these days. However, if your internet service is slow, it can create a host of problems for your work and home life. Upgrading to high-speed internet can improve your life in a lot of ways. It can help you stay connected with friends and family, it can help you stay up-to-date on the news, it can help you stay entertained, and it can improve your work and school activities. But perhaps the biggest way that high-speed internet can improve your life is by giving you access to all the opportunities the internet has to offer. If you want to upgrade to fast, reliable high-speed internet, you can check with companies like Spectrum in your area. Depending on where you live, you can search for "Spectrum Illinois," for example, to find fast internet in your area.
Install new windows.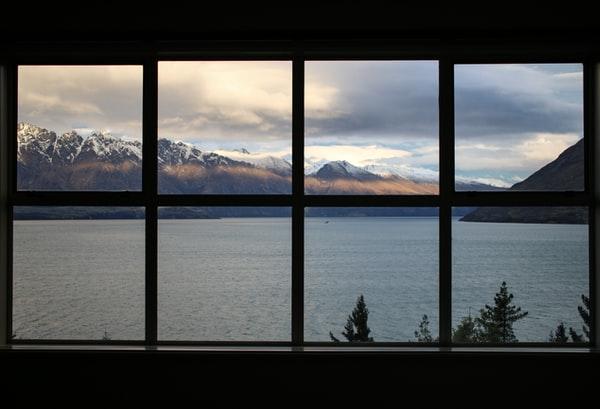 When you are considering home upgrades, installing new windows should be one of the top items on your list. Not only do they improve the look of your home from the outside, but they also make it more energy-efficient, which can save you money on your monthly energy bills.
There are many different types of windows available on the market today, so it is important to choose ones that will be a good fit for your home. If you have an older home, you may want to consider installing double-pane or even triple-pane windows, as they can help keep out the cold in winter and the heat in summer.
If you are looking for a more affordable option, vinyl windows are a good choice. They are durable and easy to clean and maintain, and they come in a variety of styles and colors to match any home décor. Whatever type of window you choose, be sure to have them installed by a qualified professional to ensure that they are properly sealed and insulated.
Add a home theater.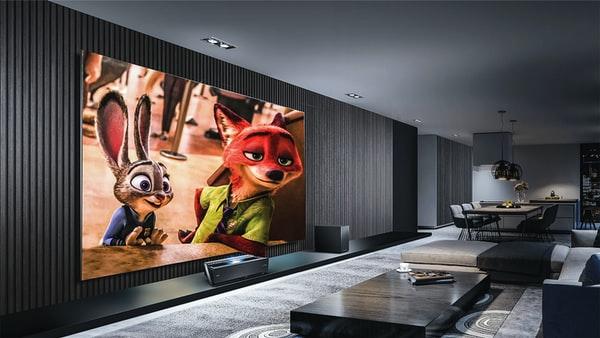 Adding a home theater is a great way to improve your lifestyle and entertainment convenience. Home theaters can provide a great viewing experience for watching movies, sporting events, and television shows. They can also be used for gaming and listening to music. In order to create the perfect home theater, you will need to consider the size of the room, the type of seating you want, the type of screen you want, and the type of audio system you want.
Once you have decided on these factors, you will need to select the right components. The most important component is the TV or projector. You will also need a receiver, speakers, subwoofer, and cables. Be sure to consult with an expert to ensure that you select the right components for your needs.
Once your home theater is set up, be sure to calibrate it for optimal performance. This involves adjusting the color settings, brightness levels, and sound levels. You may also want to add accessories such as a popcorn machine or beverage cooler to make your home theater even more enjoyable.
Overall, home upgrades can improve your lifestyle by making your home more comfortable, convenient, and stylish. Some upgrades, like replacement windows, may also improve your home's energy efficiency and save you money on your energy bills. Other upgrades, like a new bathroom, can add value to your home and make it more luxurious. High-speed internet can improve your communication and entertainment capabilities. Whatever upgrades you choose, be sure to research your options and consult with a professional to make sure you're getting the most value for your money.