On the very beautiful moment of Ganesh Chaturthi 2022 on 31 August  , I was thinking about Day of Ganpati Visarjan . and the main question arising in mind was "what should be the Playlist on that day". So I started collecting Best Ganpati Bappa Visarjan Songs 2022 for dance. So today I am going to publish all the songs I have collected for Ganpati Bappa Visarjan on this website. You can download or even direct play here. In below list of Ganesh Visarjan Songs 2022 you will find audio as well video format of that song, it means you can learn dance steps easily for that holy moment. What are you thinking now? Just scroll down and save these Ganesh visarjan Hindi songs 2022 in your playlist.
Don't Miss – Ganesh Chaturthi Whatsapp Status 2022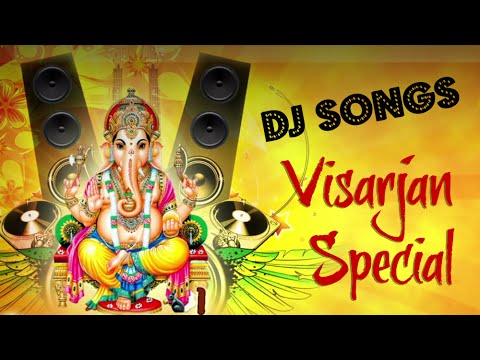 Well while researching for best Ganpati Bappa Songs I found that ,Judwaa 2 "Suno Ganpati Bappa Morya Song" is trending all over the web so I decided to include this beautiful song in our playlist.
Download Ganpati Bappa Visarjan Songs 2022
Download these Top 5 Ganpati Visarjan Songs 2022 and make this event memorable.
1.     JAI DEVA GANESHA
Latest Song for Ganpati Bappa Visarjan 2022 by Abhay Jain. Its really nice song for Dance. Download Jai Deva Ganesha Song by Abhay Jain .
Jai Deva Ganesha Song YouTube Video
2.     Deva Ho Deva Swwapnil Joshi Sukhwinder Singh and Divya Kumar
I found this song on youtube ,it has been uploaded by Zee Music Marathi Channel. I really enjoyed this song and want to move my body parts with beats of this song. I hope you also love this song and prepare for Ganesh Visarjan 2022.
3.     Bappa Official Video Song from Banjo Movie
This one is perfect to prepare of Bappa's farewell party. Download it now
4.     Gajanana (Uncut Full Song) from Movie Bajirao Mastani
This song is truly dedicated to the averter of obstacles and the lord of wisdom and intellect, Lord Ganesha. You can dance on this song on the moment when you will say good bye to Lord Ganesha.
5.     Sadda Dil Vi Tu Ga Ga Ga Ganpati from Movie ABCD
Well this is old song but it can't be excluded from our playlist.