Chittorgarh is the highly enchanting cities of the state Rajasthan. It is a perfect Synonymous of bravery & romance as the city reflects glorious history of the Rajputs. This was once seat of the power in India. It's land also boasts of various interesting & thrilling legends as well as the stories of Rajputs.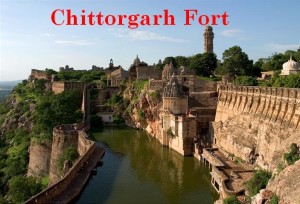 Places to Visit in Chittorgarh -Tourist Attractions
Below mentioned are some key attractions of the Chittorgarh city:
About Chittorgarh Fort
It is most popular attraction of this city; the fort is greatest fort in entire India. Being the one of best forts of the State Rajasthan, it got built in 7th century in the majestic style of Rajput architecture. It was also beautifully set on the hill of 180 m high, this fort boasts different attractions like the Fateh Prakash Palace, the Rana Kumbha Palace, the Rani Padmini Palace as well as Chhhatris. Single visit in this fort certainly will take you completely back to Rajput times.
This is greatest structure inside fort that is usually in the ruins. It is basically the attraction which is must see with the complete historical as well as architectural significance. It is even the place where the Rani Padmin as well as various other royal ladies have committed the Jauhar'.
This is wonderful structure of 9 storied that is popularly called 'Victory Tower'. This was mainly constructed in the year 1440 through Maharana Kumbha that was commemorating the complete victory over rulers of Muslim.
However, overlooking the refreshing pool of lotus, this palace has astonishing historical pavilion. This was named for incredibly beautiful & stunning Padmini Queen.
This museum also displays the rare collection about the royal artifacts. This usually remains closed at the Fridays on every week.
This was arresting palace that was also converted in the museum in the year 1968. Astonishing sculptures may also be seen.