Are you looking for marriage anniversary status for WhatsApp ? We have collected best romantic marriage anniversary quotes for your whatsapp status for your daily life updates. According to whatsapp's new feature people are now searching anniversary status lines as well as status images.

So here on webend.in you will get
Wedding Anniversary Status Images and Lines
. Not only in single language, now can you save anniversary status in Marathi for whatsapp, also in Hindi, English and many more languages. If you are willing to download anniversary status for parents, husband/wife, or friends then you can copy these awesome lines to wish happy wedding anniversary to your loved ones. Let's see all status for whatsapp category wise.
DON'T MISS – Cricket WhatsApp Status in Hindi English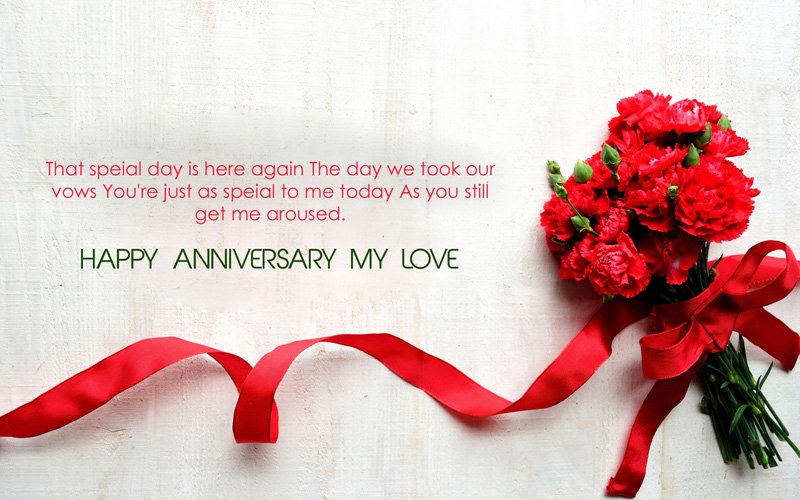 ►►You look wonderful together. Here's wishing you love and joy forever. Happy Wedding Anniversary!

►►There are a lot of people who call you by your name, but there is only one person who can make it. So Damn Special. Happy Anniversary!
►►May your marriage be blessed with love, joy and companionship for all the years of your lives. Happy Anniversary!
►►Love is not as simple as candlelight and roses. Love is a day to day living. Talking time, making time to be there. With open arms and a giving heart. Love is the special life we share. Happy Anniversary!
Anniversary Status in Marathi for Whatsapp
Lagnachya wadhdiwasachya hardik shubhechha in marathi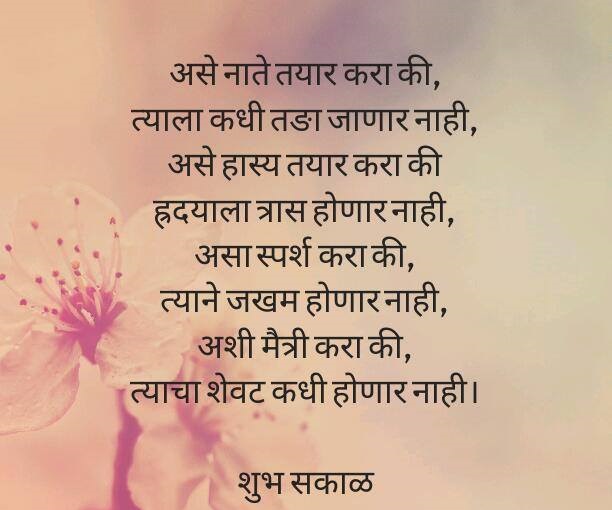 India has many languages and it varies state to state. If you belong to Maharashtra and want to wish Happy Wedding Anniversary Wishes in Marathi to your friends or family member then your welcome here. Below you will find Unique and memorable Anniversary Status in Marathi for your whatsapp status with images.

►►नाती जन्मो-जन्मींची
परमेश्वराने ठरवलेली,
दोन जीवांना प्रेम भरल्या
रेशीम गाठीत बांधलेली…
►►प्रेमाचे तसेच नाते,
हे तुम्हा उभयतांचे,
समंजसपणा हे गुपित तुमच्या सुखी संसाराचे,
संसाराची हि वाटचाल सुख-दुःखात मजबूत राहिली,
एकमेकांची आपसातील आपुलकी माया-ममता नेहमीच वाढत राहिली,
►►अशीच क्षणा-क्षणाला तुमच्या संसाराची गोडी वाढत राहो…
शुभ लग्नाचा हा वाढदिवस सुखाचा आनंदाचा जावो…
►►एक स्वप्न तुमच्या दोघांचे प्रत्यक्ष झाले..
आज वर्षभराने आठवतांना मन आनंदाने भरून गेले..
लग्नाच्या वाढदिवसाच्या हार्दिक शुभेच्छा…
►►हे बंध रेशमाचे एका नात्यात गुंफलेले,
लग्न, संसार आणि जबाबदारीने फुललेले,
आनंदाने नांदो संसार तुमचा,
लग्नाच्या वाढदिवसाच्या हार्दिक शुभेच्छा…
►►कसे गेले वर्ष मित्रा कळलेच नाही,
लोक म्हणायचे लग्नानंतर बदलतात मित्र,
पण हे तुझ्या बाबतीत लागू पडलेच नाही…
हॅप्पी एनिवर्सरी मित्रा!
►►तुमच्या प्रेमाला अजुन पालवी फुटू दे,
यश तुम्हाला भर भरून मिळू दे,
लग्नाच्या वाढदिवसाच्या
तुम्हाला हार्दिक शुभेच्छा…

Wishing You Happy Wedding Anniversary!
Anniversary Whatsapp Status in Hindi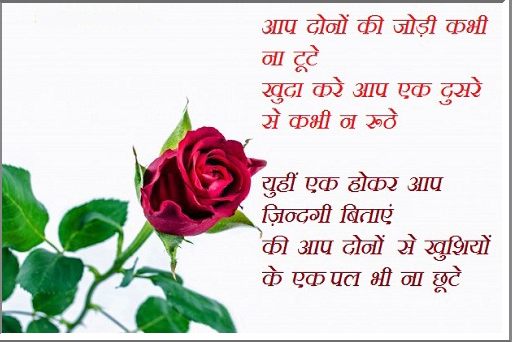 Above we have provided Marathi anniversary status for Maharashtra people. Well in India mostly people speak Hindi Language. Hindi is very common language and its mother language of India. So if you are thinking to wish marriage anniversary in Hindi language then you can copy these anniversary whatsapp status in Hindi to show love and care towards your loved ones. You can send these wedding anniversary quotes in Hindi font to your parents on their nth anniversary, or you can download and post these anniversary status images on your Facebook timeline.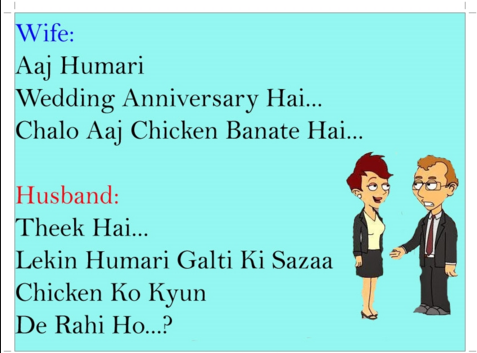 ►►Aaj ke is shubh din Aapne prarambh ki Vevahik jeevan ki yatra..! Aapsi Pyar..Samarpan aur sunder Tal mel se Aapki jivan bagia khushiyo se mahak uthi! Prabhu RADHA KRISHNA Ki tarah Hamesha aapki jodi banaye rakhe.
►►Zikra hua jab khuda ki rahmato ka, Hamne khud ko sabse khushnasib paya, Tamanna thi ik pyare se dost ki, khuda khud dost bankar chala aaya..saalgirah mubarak.
►►Aap dono ki jodi kabhi na tute Khuda kare aap ek dusre se kabhi na ruthe Yuni ek hokar aap ye zindagi bitayein, ki Aap dono se khushyion ke ek pal bhi na chhute.
►►Silsile to yunhi chalte rahenge, Faasle hain aur badalte rahenge, aap kyon anhi samajhte hamari baat. Ki aapke bina hum har pal marte rahenge.
►►Hamari To Duaa Hai, Koi Gila Nahi..Wo Gulaab Jo Aaj Tak Khila Nahi..Aaj Ke Din Aapko Wo Sab Kuch Mile..Jo Aaj Tak Kisi Ko Kabhi Mila Nahi.! Happy Marriage anniversary.
►►Duniya jise neend kehti hai, Jane woh kya cheez hoti hai, Aankhe to hum bhi band karte hain, Aur woh aapse milne ki tarkeeb hoti hai. .. Happy Anniversary.
►►Wo chand hai magar aap se pyara to nahi..Parvane ka shama ke bin guzara to nahi..Mere dil ne suni hai ek mithi se awaz..Kya apne mujhe pukara toh nahi.! Happy Wedding Anniversary.
►►Silsile to yunhi chalte rahenge, Faasle hain aur badalte rahenge,aap kyon anhi samajhte hamari baat. Ki aapke bina hum har pal marte rahenge.
►►Akela Sa Mehsus Karo Jab Tanhai Mein, Yaad Meri Aaye Jab Judai Mein, Mehsus Karna Tumhare Hi Paas Hoon Main, Jab Chahe Mujhe Dekh Lena Apni Parchai Mein…Happy Marriage Anniversary.
►►Koyi aankhoun se bat kar leta hai Koyi aankhoun mein mulaqat kar leta hai Bara mushkil hota hai jawab dena Jab koyi khamosh reh kar sawal kar leta hai.
Best Wedding Anniversary Status for Parents
Copy these lines and paste into your whatsapp status on your parents wedding anniversary. I bet they will surely feel that you care for them. It is really necessary to show love to our parents on their special moment. If you are busy to spend much time with your parents on their marriage anniversary then just share these wedding anniversary lines and images with them. (This will only take your few minutes).
►► I feel so lucky to call you both my parents and I hope to have love like yours someday. Happy anniversary!
►► Because of you both, the world knows that truth and love exist. Keep these beliefs alive and cherish one another. Happy anniversary, mom and dad!
►►You are the parents that all kids hope to have, you are the couple that all lovers hope to be and you both are the pillars of support that every family wishes it had. Happy anniversary to the best parents ever.
►►Hoping that the love you shared years ago is still as strong today as it was then, bringing you much joy, love and happiness to celebrate again. Happy anniversary!
►►Remember the yesterdays, plan your tomorrows and celebrate your today! Happy anniversary to a lovely couple.
►► Another year to create precious memories together. Another year to discover new things to enjoy about each other. Another year to strengthen a marriage that defines forever. Happy anniversary!
►► You have always taught us to attain milestones in life. Congratulations on attaining one yourself. Happy anniversary to our dear parents.
►► "The best thing to hold onto in life is each other" – Audrey Hepburn
►► Your togetherness in good and bad times has taught us teamwork. Your tolerance for each other's habits has taught us patience. Your support during each other's crises has taught us solidarity. Your lives as our parents have taught us how to live. Happy anniversary.
►►Some of my friends want wealth, some want success and others want fame. But I want to have a life like yours when I grow up. Happy anniversary.
Romantic Anniversary status for Wife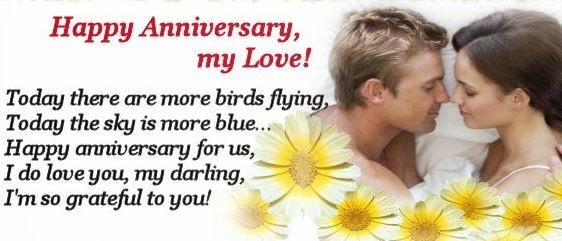 If you last anniversary was not so good and now you want to make this anniversary day memorable for your wife then just simply use these quotes to wish your wife a very Happy Wedding Anniversary.
►►Happy Anniversary. Honey! You make me the happiest man in the world.
►►If you live to be a hundred, I want to live to be a hundred minus one day. So I never have to live without you. Happy Anniversary!
►►Anniversary is a repetition of promises made with each other, love gets stronger. Happy Anniversary!
►►That special day is here again. The day we took our vows you're just as special to me today as you still get me aroused. Happy Anniversary My Love.
Latest Anniversary status for Husband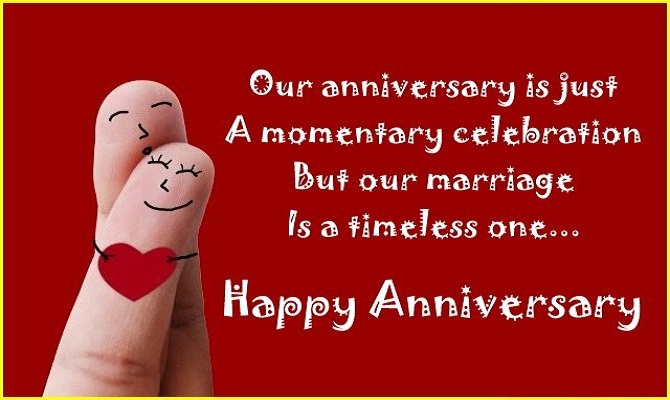 Wish your husband on your anniversary day with these whatsapp status lines.
►►I love you, are words just three, which mean so much so our anniversary. So this is what I want to say, live in my heart and there forever stay. Happy Anniversary!
►►Happy Anniversary, My Love! On this wonderful day I want to see you smiling! It's our anniversary, I do love you, my darling! You are in my lovely dreams, You are essential for my life, I need you every hour. Happy Anniversary! my Dear, with love and this flower!
►►Our anniversary is just a momentary celebration but our marriage is a timeless one… Happy Anniversary!
My Wedding Anniversary Status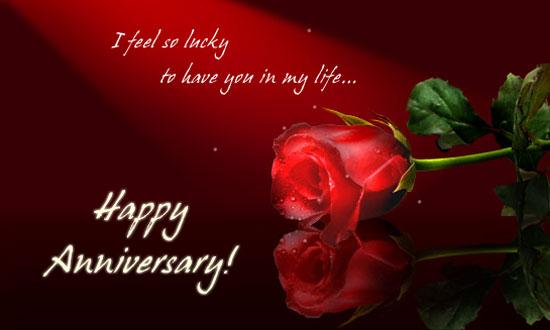 Wow! This is a very unique category, now you can wish yourself on your wedding anniversary day with below lines. Just change your whatsapp status with these "My wedding anniversary Status Lines".
---
Thanks for the many great years we've had together and for the many more great years to come.
---
After all of these years,
you are still the most beautiful woman to me. Happy anniversary honey.
---
Marriage isn't only about all the good times, I know that the love we have for each other is real because we've been through the good and the bad and we're still together.
---
You're my everything, today and always.
Wishing you a very happy anniversary.
---
I'm really thankful that I've found my other half in you. Happy wedding anniversary.
---
Happy anniversary, from your number one fan.
Now it's time to get some anniversary status images for whatsapp update. Here we have collected some unique ( ORIGINAL ) images which you can use as your whatsapp status.
Unique Marriage Anniversary Images for Whatsapp Status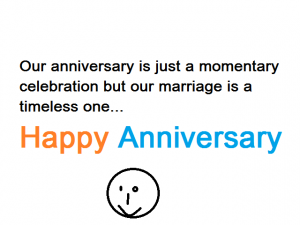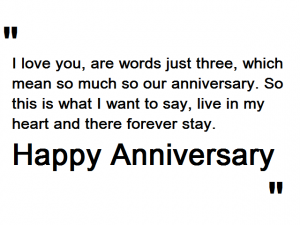 Let us know what do you think about our content and if you liked our hard work please do share it on Facebook, whatsapp or twitter. We will update this post with more unique wedding anniversary quotes for whatsapp status.