Hello, folks. Here I am again with another interesting post.
Which is your phone? An Android or a Windows- powered smartphone? Or haven't you come out from the era of Nokia 1600 yet?
Come on man!! It's something huge happens in mobile phone market.
I am pretty sure that you will be ready to sacrifice your Android phone for an iPhone, right? (If you won't, let me know your device's name in the comments section.
The biggest feature of iPhone that makes it unreachable to us is the expensiveness. You have to spend more than 50k if you want the new iPhone 6s.
But now, the story is changed. You can get an iPhone with the same price of an Android. The interesting part is that this iPhone is not manufactured by Apple.
Introducing HTC one A9
HTC has confirmed their new phone that is HTC one A9. They have cloned the design of iPhone 6s except the branding. It is believed that the product will be launched soon.
The initial impressions videos have been coming into YouTube. (Scroll down to see the initial impressions from Android Authority).
The biggest feature of this phone is the Android version itself. HTC One A9 comes with Android Marshmallow 6.0 out of the box, thus becomes the first non- Nexus device which comes with the stock version. Marshmallow has many unique features inside it.
Also Read: 7 Unique Features of Android Marshmallow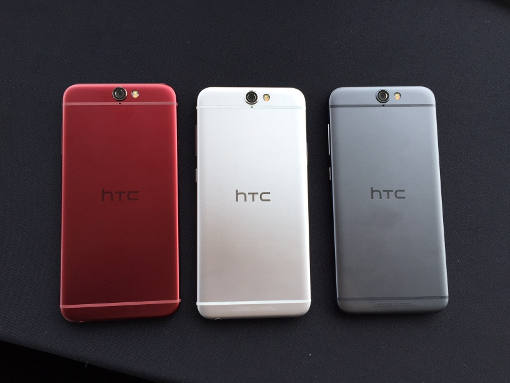 Everyone expected the phone to have a 5.5 inches quad HD display covered by Gorilla Glass 4. But in reality, HTC One A9 sports a 5 inches full HD display (1920 x 1080) which gives good viewing angles.
Talking about the camera, it has a 13 MP rear shooter and 5 MP front shooter. Camera quality is the biggest advantage of HTC phones. Initial impression videos suggest that this phone too will follow the path of its ancestors, thereby gives out good camera performance.
A physical home button is present, just below the HTC branding on the bottom of the screen. It adds the resemblance of iPhone more. As in One Plus Two, this physical key acts as a fingerprint sensor. Don't you know that Android Marshmallow 6.0 supports fingerprint scanner by default?
This is not going to be an ideal phone for you if you are a dual SIM user. HTC One A9 has only a single SIM card slot which supports 4G LTE and a micro SD slot.
There are 4 colour variants available including the traditional black and white.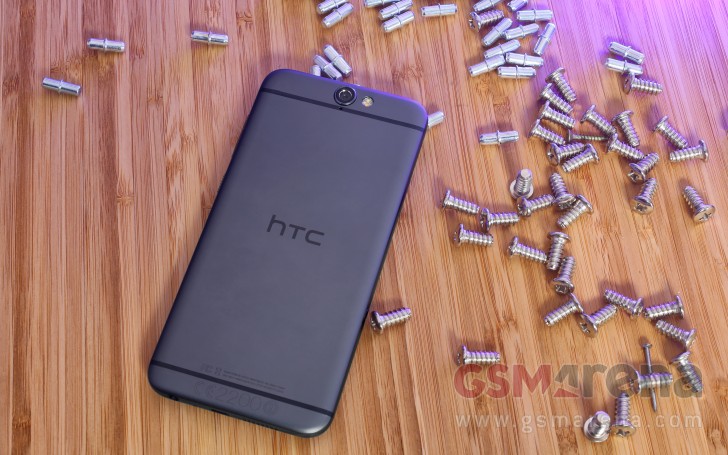 HTC one A9 has a metal rounding just like the apple guy. Lockscreen is also made from the inspiration of iPhone.
The launcher is stock Android and it doesn't look like the UI of an Apple phone. The app screen should be scrolled down vertically to glance through the applications.
HTC One A9 is powered by a SnapDragon 617 octa- core processor which supports Quick Charging feature, clocked at 1.5 GHz. GPU is Adreno 405.
The octa- core process will work like a charm with 3 GB RAM. There is a reasonable amount of internal storage.And, you can expand the memory by inserting a micro sd card.
The fingerprint scanner is not the best among others. Nevertheless, it has got a decent and working sensor.
No one hinted about the price of this phone. I think it would be between 30-37k INR.
The overall look is the same as iPhone 6S. But the rear HTC branding can be located easily.
HTC One A9 will have only 2150 mAh battery. We are not sure about the battery life of this device. On regular usage it would get almost one and half days.
That must be the reason behind the selection of Snapdragon 617.
Anything else do you want to know? But lemme know in the comment section.