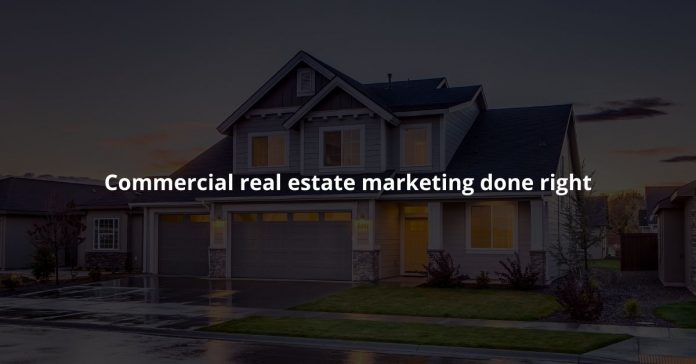 It cannot be denied that the coronavirus pandemic has affected the commercial real estate market just like any other part of our lives. But it cannot also be denied that fortune favors the bold and, in this transitional period, commercial real estate marketing experts are much needed for the arising opportunities ahead. Talented professionals with passion and ambition in the industry can be of utmost importance for a successful initiative in this direction.
Adam Safranek is a first-rate commercial real estate marketing expert with a lot of experience in the retail sector. His state-of-the-art modus operandi ensures high-quality services for anyone interested in flourishing in commercial real estate. After all, this is proved by his engagement with the industry.
Adam Safranek works with Cushman & Wakefield as the Retail Agency Marketing Coordinator CEE, a position that demands tremendous expertise. PRIMARK, Sportsdirect, L'Oréal, GAP, Unilever, Lordship, and Kaptain Group and Atrium Real Estate are only some of the companies he collaborated with within more than 13 countries across Central and Eastern Europe regions. His successful work with such clients is indicative of his exceptional caliber in real estate marketing.
A concrete commercial real estate marketing project needs to espouse certain aspects of strategic planning to be successful. Experts possess this knowledge deeply. It is crucial to contemplate the details of a proposed action. Targeting the right clients and be prepared for the certain steps you need to make in order to approach them is priority number one. Of course, this should be hand-to-hand with allocating your resources carefully. The management needs to be done ahead.
Another key aspect to scan and study thoroughly your competition. It is only then that you realize that your differences are what needs to be brought into the foreground. Focusing on what makes you special is essential. At the end of the day, this type of approach guarantees your long-term goals and indicators, not only for the marketer but also for the company.
In the vigorous sector of retail, strategic planning is even more pivotal. Commercial real estate marketing for retail requires a comprehensive perspective around the region the available property is located. Since the retail market is ever-evolving, keeping up-to-date with everything that shapes this special environment is necessary. Of course, it goes without saying that the good retail services protocol demands also a solid presentation of the property, including written and visual material. Every detail counts. Additionally, the strategic planning mindset upholds the conduction of proper risk management in regard to the lease. Any obstacle that arises must be properly confronted for the good of the client and consequently the marketer.
Retail is experiencing a return to optimism following a period of uncertainty, and this applies to all types of retail properties. In particular, projects involving supermarkets and hypermarkets remain highly attractive to investors. By contrast, transactions involving properties in high streets, where the impact of the pandemic will be the longest and deepest, will be less common. Even there, though, we have seen activity on the part of occupiers in recent months, as they are trying to take advantage of the new market situation and open branches in locations that they could not afford previously. Investment-wise, it is still primarily local and regional players who are most active in the retail segment, though interest on the part of western capital can be expected soon, seeking value-add opportunities.
Good market knowledge is always the gateway to success for a commercial real estate marketing project. That's why experts are here. Adam Safranek is a prominent professional that implements every tool available in order to achieve what is needed. And his knowledge of commercial real estate marketing makes him an exceptional option for those who seek to succeed in the retail industry.