Working women are so busy in their life. They work 8-10 hours daily in office and also they maintain a healthy time for home as well. Obviously working woman manages time but still in this busy life schedule she forgets about her health. Hence today we'll discuss some basic tips for working women to live a healthy life. These tips will help working women to reduce body weight.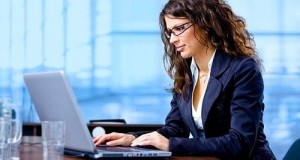 Tips- How Working Women can Live a Healthy Life
1. Walk daily
Going outside daily for a walk always keep you healthy. It is not necessary that you go for a walk in morning or evening but after taking lunch in office you can move on for a walk. 15 minute walk can be beneficial for working women. It helps to you to keep fresh and make your body fit too.
2. Walk in office
Everybody loves to sit on rounding chair in office and do calls to their colleagues. Working women needs to walk in office to keep yourself fit. For this purpose you need to go to meet your colleagues instead of calling them from your desk.
3. Use staircase
Well we don't like to use staircase and always love to go on above floors by lift especially women. So if you want to go on the top floor of building and it is situated at 30th floor. I am not saying you to use staircase for all 30 floors but I will recommend you to use lift for 28 floors and walk rest 2 by staircase.
4. Drink water
Drinking water is always benefited for working women. Drink water in every 1-2 hour time period even if you are not wanted to drink it. You should drink at least 8 glasses in a day to keep yourself fit.
5. Healthy Diet Chart
One working woman should maintain a healthy diet chart. During lunch you should eat green salad, juice and sandwich. It will be beneficial for your health and also won't make you feel sleepy. If you would like to have a heavy lunch, then don't forget to walk after lunch.
6.Drink Green Tea
Green tea or organic coffee is a good option to keep yourself fresh every time in office. Drinking green tea will help you to reduce weight and also make you feel delightful.
These are some basic tips for working women to live a healthy life. These health tips will also help her to reduce her weight during work.