Switzerland is not such a large country, but it has versatile content for tourists and nature lovers. The best way to familiarize myself with the true spirit of Swiss is to experience its cities, the hiking, and the nature of the Swiss Alps, delicious food, and rich historical inheritance.
Therefore, you would have to go to a few places across the country – but that isn't the problem at all in Swiss! Their infrastructure is proof that roads can be constructed even in high mountain peaks. Considering that, you just have to pick tourist attractions you prefer the most and enjoy the ride.
We present to you the best three ways to travel around this unique country – there is something for everyone, just name it!
Trains are the cheapest travel option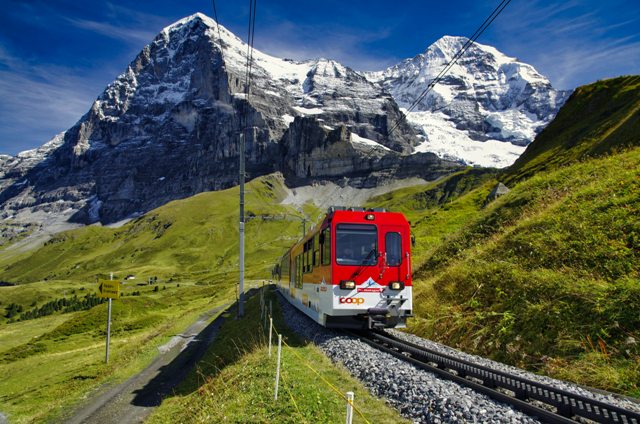 Switzerland is not only the richest country in Europe, but is also on top of the list of the world's richest countries. That means that prices are really high even for some basic groceries. Having that in mind, you can already assume that traveling around with any kind of transport can be pretty much expensive.
If you want to save some money – trains are the best option for you. But don`t be worried, you won't be late for anything. You have surely heard the saying "as accurate as a Swiss watch" – well, that's exactly what you can say for Swiss trains without any doubt. Switzerland is a country with an amazing transport system, you will find a road even deep in the Swiss Alps. Trains are clean, comfortable, and extremely punctual so you don't have to be in a race with time.
If you decide on this way of transporting, we also recommend you to get a Swiss Travel Pass. That's a card which allows you to use public transport (therefore trains) all around the country for a much smaller price. It depends on your needs and plans during the trip, but this card can be a way for you to spend less money but also see everything worthy of your attention in this country. The benefits of the Swiss Travel Pass are numerous, especially if you plan to travel around the country in a short period of time and explore some museums. The pass covers all rail rides between the cities, city public transport in 90 Swiss cities, panoramic train rides, and also some of the most attractive mountain tours. You`ll also have free admission to more than 500 museums and numerous discounts.
Limousine service in Switzerland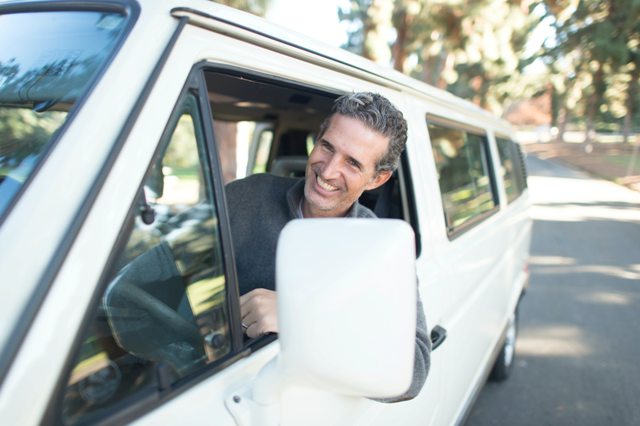 On the other hand, if you want to experience a luxurious way of traveling through the richest country in Europe, be our guest! For passengers who want VIP treatment while strolling around the country, we recommend a limousine service in Switzerland.
Even though limousines are vintage car models, there is no new modern car that can exceed the class and luxurious feeling that limousines give. They are also vehicles that are special because they are the only cars that can give you this royal feeling, but also they are large enough for you to have all the elements that can contribute to the most comfortable and pleasant riding.
Considering that Switzerland is one of the most expensive places in the world and it exudes wealth, harmony, tidiness, and class, it's one of the best locations for a limo travel experience. Limousine service in Swiss is also a good choice for businessmen and officials who need to be punctual – there's an option for limousine rides that will wait for you at the airport and safely transport you to any destination. The personal chauffeur who goes with the vehicle will make sure that you travel without stress because they are familiar with the area.
Because Switzerland is the country of the UN and one of the political centers of the world, limo is a very common ride for visitors who are headed to Geneva.
Other options for transport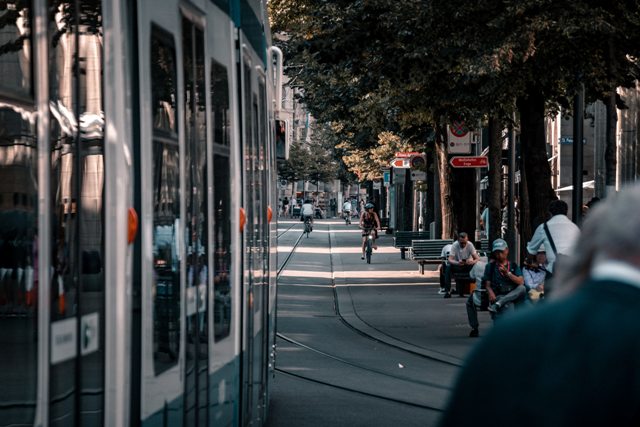 Public transport in Swiss does not only consists of the aforementioned trains, but it also includes busses and boats.
Busses are also a good option if you want a clean and punctual way of traveling between the cities. Public transport works flawlessly, with clearly marked routes and a perfectly accurate timetable.
If you find yourself in some of the cities which lie on the banks of rivers, you should definitely try boat riding – it can be a different way of transport within the city you're visiting. For example, to cross from one side of the city to the other, you can use these tiny cruising boats. They are connected to a wire and everything is powered only by the wind. That is a long, centuries-old tradition. This unique experience is also the cheapest way of transport in several cities. Again, you can get a Swiss Travel pass which is useful if you want to use all kinds of public transport available and don't need to limit yourself.
Taxis are also available as a way of traveling, but we recommend you do your research before just taking one. In many Swiss cities, taxis are expensive beyond you can imagine. Speaking of that, taxis in Zurich are the most expensive in the world, with an average price of 4.5 euros per kilometer! It's better to rent a limo for that amount of money. Of course, prices are not that high in every Swiss city but keep in mind that visiting a country with high living standards means not so cheap taxi rides. We would say that a taxi is not a reasonable option for traveling in this country, but at the end of the day, it's up to every visitor's preferences.
These are some most comfortable ways of traveling through Switzerland which is available for everyone's pocket and personal experience. No matter what way of transport you choose to get to know this beautiful country, one is for sure – traffic jams, long lines, and bad roads won't be a part of traveling through Switzerland! Efficient transport systems and smooth driveways will contribute to stress-free traveling. Enjoy a train, bus, or limousine ride – whatever you find as the most suitable way of getting around the richest country in Europe.