Onam is one of the most celebrated festival in kerala, during onam season malayalees in and around kerala gets united and celebrate it with utmost happiness and  prosperity. When mallus gather together during an onam season, they used to be involved in many activities like songs, games and much more. Some of the main activities during an onam season is making rangoli's using flowers, onam games and onam songs.

Uthrada Poonilave Vaa
, Maveli Nadu Vaaneedum kalam are the two famous onam songs. I haev already shared Maveli Nadu Vaaneedum Kalam song and lyrics. Now it's time to share
Uthrada Poonilave Vaa lyrics and mp3
.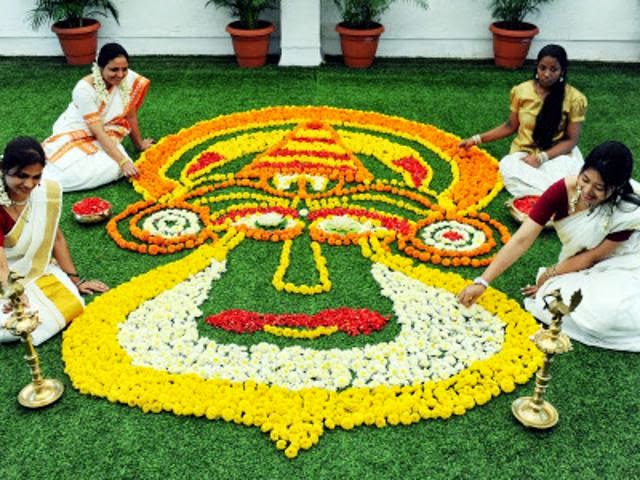 English Version of Uthrada Poonilave Vaa Song
Uthrada poonilave vaa
Muttathe pookkalathil
Vaadiya poovaniyil
Ithiri paal churathan vaa… vaa… vaa
Uthrada poonilave vaa
Muttathe pookkalathil
Vaadiya poovaniyil
Ithiri paal churathan vaa… vaa… vaa
Uthrada poonilave vaa
Kondal vanji midhunakkattil
Kondu vanna mutharangal
Kondal vanji midhunakkattil
Kondu vanna mutharangal
Mani chingam maalayakki, aninjuvallo
Pularunna ponnonathe pukazhthunna poovanangal
Puthaykum ponnadayaayi vaa…vaa…vaa
Uthrada poonilave vaa
Muttathe pookkalathil
Vaadiya poovaniyil
Ithiri paal churathan vaa… vaa… vaa
Uthrada poonilave vaa
Muttathe pookkalathil
Vaadiya poovaniyil
Ithiri paal churathan vaa… vaa… vaa
Uthrada poonilave vaa
Thiruvonathin kodiyudukkan
Kothikkunnu theruvin makkal
Thiruvonathin kodiyudukkan
Kothikkunnu theruvin makkal
Avarkilla poomuttangal poo nirathuvan
Vayarinte raagam kettu mayangunna vaamananmar
Avarkkona kodiyaayi vaa…vaa…vaa
Uthrada poonilave vaa
Muttathe pookkalathil
Vaadiya poovaniyil
Ithiri paal churathan vaa… vaa… vaa
Uthrada poonilave vaa
Muttathe pookkalathil
Vaadiya poovaniyil
Ithiri paal churathan vaa… vaa… vaa
Uthrada poonilave vaa