Onam. The festival of Keralites. It is the most biggest and most important festival of Keralites. Onam is a harvest festival and it is also the start of a new year in the Malayalam Calendar. Onam is celebrated in the month of Chingam in Malayalam Calendar. During this festival, many activities take place across the state. Here we are listing the top 5 Onam attractions. Also keep an eye out for stunning Onapookkalam (floral carpets) laid out for the occasion.
1. Thripunithura Athachamayam
The Athachamayam in Thrippunithura is considered as the start of the Onam festival. Infact, there isn't a more colourful start to the festival than this. It features a street procession featuring decorated elephants, floats, various traditional art forms etc. The beginning of this culture can be traced back to the age of Maharaja of Kochi. He used to march from Tripunithura to the Vamanamoorthy Temple in Thrikkakara (also known as Thrikkakara Temple). This modern day festival follows in his footsteps.
Onam 2022 will begin on –

 
2. Feasting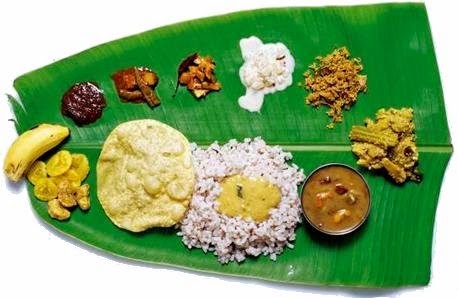 Onam is not complete with its glorious feast. 'Onasadhya', is what Keralites call it. Onam is not Onam without 'Onasadhya'.  It consists of a number of specialties (often more than 20 different curries) and is served on banana leaves.
3. Aranmula Snake Boat Race
Snake Boat races are usually conducted in Kerala during the season of Onam. The 'Aranmula Uthrattathi Vallamkali' is one among them. It is one amongst the oldest Snake Boat race in Kerala. The race focuses more on tradition than on competition. It is related to the nearby temple Aranmula Parthasarathy temple.
4. Tiger Play or 'Pulikali'
Tiger Play or 'Pulikali' is one of the other major attraction of Onam. It takes part in the town of Thrissur. Hundreds of men, painted their bodies as tigers dancing to the beat is another attraction of Onam. It takes about 4 hours to decorate one person and in order to paint the details, all the body hair needs to be removed. When the procession is over, the performers wash their body with kerosene to remove the paint. There are prizes for the best decorated tiger and gaest dancer.
5. Onam Week Celebrations
During the week of Onam, the arts & sports clubs all over the state will be conducting many cultural, arts and gaming competitions. Many of them become active during the time of Onam. Kerala Tourism puts on a huge week-long Onam celebrations in the state.
Onam 2017 will ends on
Hope you all loved reading our list of top onam 2022 attractions, Stay tuned to happy onam 2022 for more updates on onam festivals. Please do share your valuable opinions under the comment section.