In this particular article, we address the topic of Social Media as an Unsure Platform for Advertisers! How and why it is so? Can something be done about this uncertainty?
This article is not sponsored in any way and is based entirely on the author's own opinions, experiences, and observations of social media from the advertiser's perspective. For that reason, we strongly recommend that you also research and think for yourself is the Social media unsure platform to advertisers!
Topics of the article:
Advertising on social media!
Social Media as an Unsure Platform for Advertisers!
Can you do something about this uncertainty?
---
Advertising on social media!
Advertising on social media is really important for all businesses be they small or large companies or other actors. If your business wants to get buyers, readers, and other benefits from social media!
Then advertising is really important, just from the point of view of consumer awareness. Although social media has a wide variety of users and advertising can easily be targeted to specific targets they want. It is not that easy if you don't have the strategy or awareness of what you want to achieve at all.
For this reason, you should definitely first think about what you want, where you want it, and when you want it. After that, you, or someone else will definitely get a better grip on what you want to achieve.
Social media advertising is built to be somewhat easy to do. There are many different tools that can be used to handle advertising almost or entirely through automation.
Because of these tools, companies or other players do not have to spend a lot of time customizing their ads. In which case, there is enough time for other elementary things that company employees need to do.
Unfortunately, however, advertising on social media is uncertain, and especially there where this advertising is done!
The social media platform gives this uncertainty and for that reason let us go on to discuss it even more. Why is this so?
---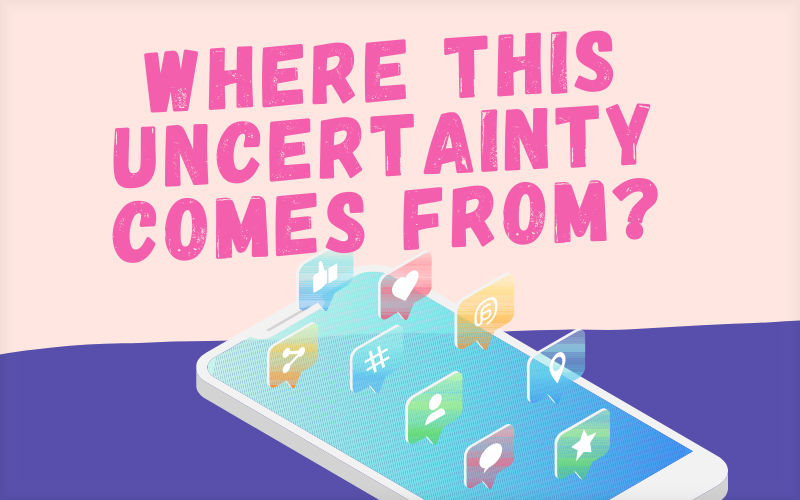 Social Media as an Unsure Platform for Advertisers!
There are dozens of different social media platforms, the most popular are Facebook, Twitter, Instagram, and Snapchat. So, there are really a lot of different platforms and these all have a lot of different users. It is easy for advertisers to find relevant consumers to target.
Unfortunately, these platforms are unsure for advertisers, the uncertainty of social media is created by the analytics they provide! The marketing and analytics data provided by these social media is somewhat overemphasized and false.
Targeted ads work well when those are adjusted and configured to their best settings. Social media platforms work with a kind of automation and their analysis of impressions on the company's fan pages, for example, is incorrect.
If we take some Facebook – Twitter social media video as example. The viewer count they provide are not what they say. If a video had 10 000 views totally. The correct number is closer to half that. This is precisely how the analytics software on Social media platform reads users and publications.
If publication gets likes, comments, or "browsing" swipes. The analytics software considers all these views, even if they are not! All these same concepts also work in other publications! Even if an image, video, or text has been seen, the information that these social media sites provide is overemphasized.
The data created by social media is by no means believable, but they do create a kind of indication of whether has anybody encountered your publication in any way!
Of course, they are not completely inaccurate information, but because of these analytics programs, advertisers need to take this into attention.
---
Can you do something about this uncertainty?
A good question that we can all definitely think about. As such, we, like advertisers or consumers, cannot interfere or edit the analytics provided by social media.
Of course, we can tell these social media platforms. That they would upgrade their systems to be the most efficient so that they could provide the right kind and accurate data. We just have to wait and see what will happen!
For now, however, we recommend when making and configuring custom ads for these social media platforms. We recommend that through these reported statistics, you should remove at least 30 to 40% of it. This will bring you closer to the right data, which can benefit you and your business.
Think about your campaigns and budget, add more to your marketing expenses, and calculate any incorrect information for these costs. That your marketing did not work out the way you wanted because of poor analytics.
Advertising is definitely worth it on social media, but when done sensibly and consciously the end result is definitely better.
---
We hope you liked our Social Media as an Unsure Platform for Advertisers! – article! We hope it provided you the information you are seeking, we always here at TheWebEnd- want to provide our visitors with quality information.
Be sure to read our other articles as well in the Business Category! We strongly believe that you will find interesting topics for your business.
Take Care!