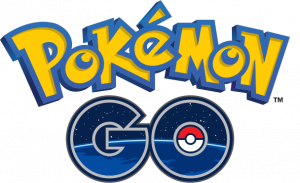 Pokémon Go game developed by Niantic and they recently fixed the bug in the game, this fix of the bug may effect the people who are violating terms and conditions of the Pokémon Goterms and conditions(these violations include using third party joy sticks software or cheats). Niantic developers confirmed that cheaters of the game would not able to see all types of Pokémon's near their surroundings.
Pokémon Go is hitting down and firing on players who are tampering the game using software's of third party. Niantic took wise move instead of banning the cheaters of the game, developers of the game made the game very difficult for them.
Players who found guilty of using third party tampering software's to catch a rare Pokémon in Pokémon Go game are unable to see the similar kind of Pokémon what regular players are able to see. But many users enjoying the mod game of TutuappPokémon go instead of official game. The players who are using original version and manipulating the game with third party software's reported that they are able to see only boring and regular Pokémon and they are very sad they could not find rare Pokémon.
Here is the proof. The left screen shot of the game is actually flagged for tampering the game, which only able to find a Geodude, while the right screen shot of the game is normal account and not flagged account can able to show 3 additional Pokémon and these Pokémon's are rare. These devices are placed at the same location for testing purpose.
Mappers and Trackers are the main offending third party software that could get an account flagged for manipulating the game. They supplement the Pokémon Go app with more information, presenting the players with new features where some specific Pokémon are likely to produce offspring and eliminate some of mystery of the game.
This is very innovative way for Niantic to dissuade cheaters of the game. Instead of straight banning the cheaters, Niantic is discouraging them the use of third party software to manipulate the game and encouraging them to play the fair game without cheating. This method of flagging users is known as 'Shadow banning'.
According to some trusted sources from Reddit user, players who are shadow banned for cheating may also receive a message like this if in case they do not realize that the Pokémon go game is not as smooth as it previously used to be.
If in case you are flagged and want to play the game like previously you may choose tutuapp Pokémon go mod game. For your information Tutuapp is a app store for many popular mod games and mod game of Pokémon go is also available in their app store. This mod game of Pokémon go comes with extra features like joystick, mappers and trackers and there is no need to download extra third-party apps to play the game. And there is no need of fear of banning any more as this is a mod game. TutuappPokémon go is available for both Android and iOS device users. For more information, you can visit this site Tutuapppokemongo.
Save