Hey, folks. I am here again with yet another gadget specific post. Hope you are enjoying my reviews and tech articles. If you want to get any devices to be covered in our reviews, feel free to ask via the comment section.
This is the era of smartphones. You will be treated like an alien if you have no smartphones. The mobile phone has got new dimensions than a device to call and text. It has become a mini computer itself.
Within the last 3 years, mobile manufacturing companies have been started growing like mushrooms. That's how the monopoly of Nokia was crashed like a castle of cards. They weren't ready to accept the change.
Anyway, today I am going to analyse some high-end smartphones available today. It's because of the reason I said above, Nokia or Microsoft phones aren't considered as it does not offer a complete smartphone experience (objections are welcomed in the comment section).
So, let's get started with analysing some of the biggies.
#1. Samsung Galaxy S6
Galaxy S is the exclusive flagship smartphone series of Samsung. There was a time when we supposed Samsung as a synonym of Android. But after the thrashing launch of many other cheaply priced smartphones with high-end specs, the giant company was out of talks for a while.
The biggest issue users have pointed out is that their unwillingness to bring change. Anyway, with this new Galaxy S6, Samsung caught everyone's attention.
It has a full HD 5.2-inch display. According to YouTuber, Marques Brownlee, Samsung Galaxy S6 sports the best display ever given to a smartphone. The Camera is great. As always, Samsung never sacrificed the build quality. RAM, internal storage and processor are equally good.
Now, you may start assuming this one to be the perfect smartphone.
But, on the other hand, S6 is not so impressive in terms of battery life. The battery is non- removable. You can't find an SD card slot also. S6 costs more than 40k INR you know. But it lacks water resistant feature.
Is this perfect?
#2. LG G4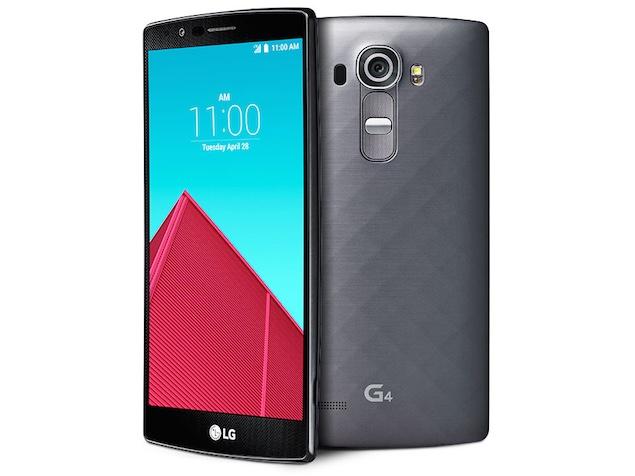 LG is another go- to- brand for any gadget freak. They were one of those companies even your grandparent knows. Nexus devices showed the potential of LG to build best phones. That's why they have tied up with Google for another Nexus device.
LG has many smartphones among which LG G4 is found to be impressive by me. Like Samsung, LG also doesn't compromise on quality. As a result, this phone has got a great build, superb display and impressive camera.
But if you want to get software updates fast, don't purchase this device. LG is very slow in rolling out OTA updates.
Is There A Perfect Smartphone?
I haven't analyzed many phones I know. The above-analyzed phones are those which is superior in terms of all specs. That's why I opt out it.
At the end of the day, what I got is that no smartphone is perfect. There should be some flaws. And sometimes, you can find a phone to be perfect according to your needs.
For example, you will find Galaxy S6 to be the perfect if you don't want a removable battery, SD card support and good battery life. As an average user, you don't need what lacks in S6.
A perfect smartphone should have smooth performance, good camera, decent display and good battery life. This is the basic criteria. And the sad part is you can't find awesomeness in all the four fields with any smartphone available till date.
So, what you can do the most while buying a smartphone is know your purpose and list out the facilities you want. Then, make a list of smartphones with those specs. Compare everything in terms of budget. Only then, take action.