Do you like this story?
If you are the owner of a Nokia mobile phone and want to establish a connection between your device and PC, Nokia PC Suite is an application that allows you to perform that task.
This software looks very neat and easy to use, you can manipulate the various tools  quickly and conveniently using the Nokia PC suite. So with Nokia PC Suite, you will be able to transfer different types of files such as pictures, music and videos. You will also have the possibility to modify the address book, view calls, send text messages, and more.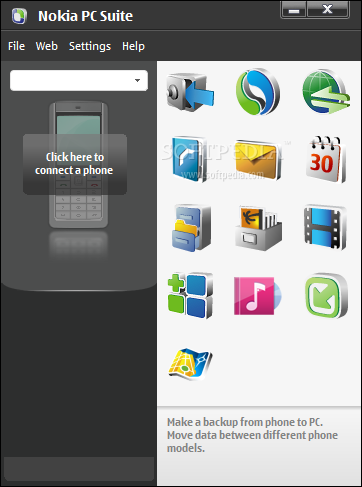 Most of the Nokia phones comes with a connecting cable which you can use to connect your mobile with your PC. If you dont have a cable, you can also use the bluetooth to connect your phone wirelessly.
Key features of Nokia PC Suite:
· Back up and restore phone files
· Transfer information, pictures, and music from phone to phone or phone to PC
· Synchronize your phone and PC calendars
· Edit contacts, pictures, and phone file names
· Install Java-based applications in your phone
· Convert ringing tone formats
· Play multimedia messages and videos
· Send text messages from the PC
· Connect by using your phone as a modem
Requirements:
· Nokia Mobile Phone connected to your PC
· Available hard disk space: At least 300 MB of free disk space
· Connection methods: USB cable, infrared (IrDA), or Bluetooth
Click here to Download Nokia PC Suite and make the most of your Nokia mobile phone.
Save