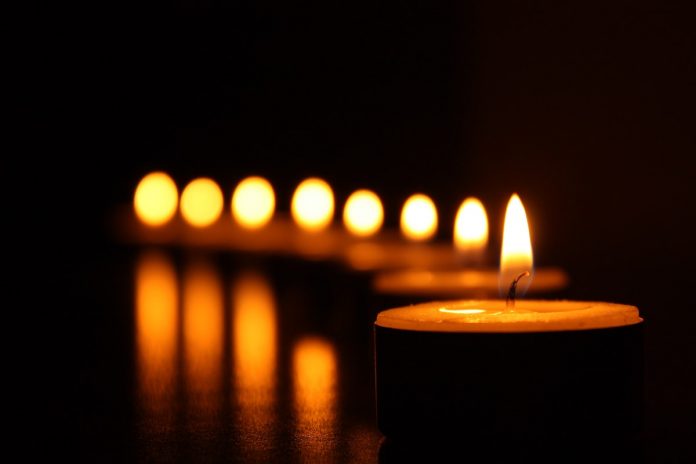 Diwali has been one of the most popular festivals for Hindus. Every Indian loves to celebrate Deepavali whether he is Hindu or not. Now days you must be busy in the preparations of upcoming Diwali festival. You will be probably busy in buying clothes, shoes, watch, crackers, utensils, sweets or may be gifts for relatives. But did you think about your home's decoration?
You might forget about it, but I am here to remind that you have to decor your home for Diwali. Well maximum people start to clean and paint their homes before 2 months of deepavali fest. Whether you paint home or not still you clean your home to make it looks better on Diwali than the odd days.
So let's find out some home decorating tips and ideas for Diwali season this year.
Home Exterior Decoration for Diwali 2022
However your home's exterior looks on ordinary days, nobody cares much. But on Diwali it should be looking like someone is seeing the door of heaven from a very far distance. Diwali is a festival of lights hence walls should be lightened with decorative LED lights. One sample example of how to décor home exterior on Diwali is shown in the image.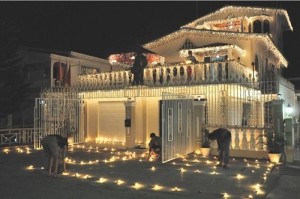 Creating Rangoli in front of the main door will increase the beauty of your home on Diwali. You can introduce diyas in rangoli to make it more beautiful and charming. Also if you can make an art of om or any other subject with diyas related to the fest will make your home delightful when you lighten them.
Diwali Living room Decoration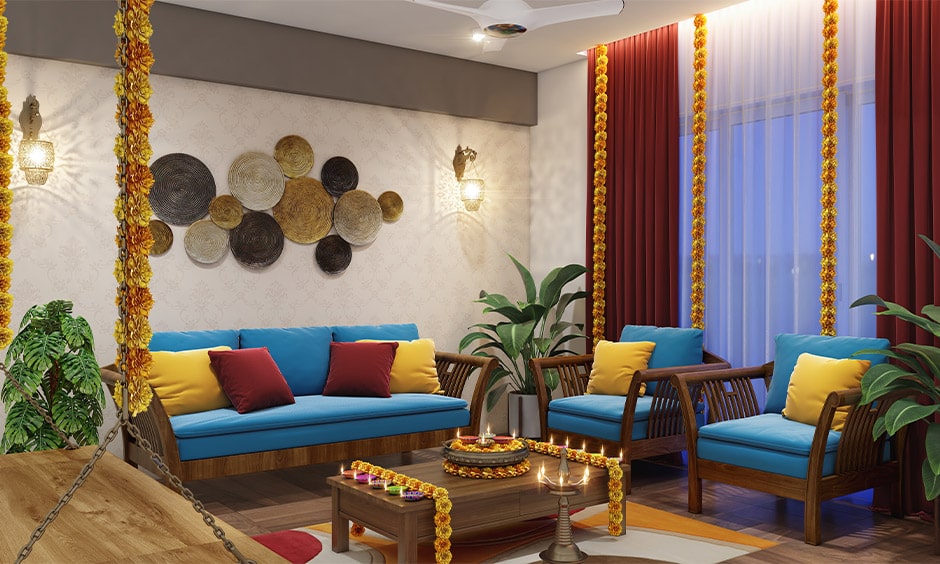 Living room is always a busy area of our home for our relatives, friends and guests. It becomes more busy when festival is on. Hence decorating living room on Diwali becomes more vital part in Diwali preparations. Creating rangoli on floor will enhance the beauty of home interior. Chalk, color powder and flowers can be used to make rangoli. It will be great if you use flowers for Rangoli as it will make spread the fragrance in the atmosphere.
Flower bowls can also be used in the Diwali decoration for home. Lightening diyas in those bowls will make the environment so delightful and pleasant.
Bedroom Decoration on Diwali 2022
Well bedroom decoration on Diwali is not much important as living room and exterior of home are required. But you should decor your bedroom on deepavali as some of your close one's may enter into the bedroom. Using flower bowls are enough in the bedroom as your room is already painted and cleaned for the sake of Diwali preparations.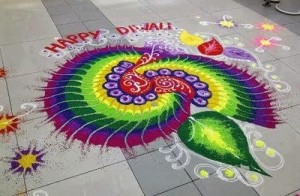 Conclusion:
These are some of the key areas of your home which are necessary to decorate on Diwali. You can use diyas, flower bowls, rangoli, artificial lights, decorative LEDs and other belonging to décor your house for deepavali.
If you have more tips on how to décor home for Diwali you can share in comment section.