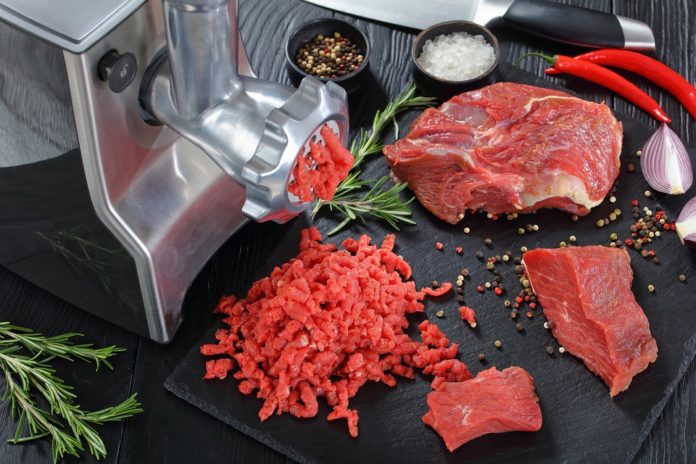 A meat grinder is not the most common kitchen appliance, although it has proven to be very useful in preparing a variety of meat recipes. This is why most people have no idea what to look for in a high-quality and reliable meat grinder.
The best meat grinder is the one you can afford, and it will do exactly what you need. This guide aims to clear everything about meat grinders, answer your questions and give you some useful suggestions so that you can buy a good performing meat grinder for your needs.
When it comes to choosing a meat grinder for home or commercial use, you may need to consider several factors. Let's have a look at the factors you need to consider when buying a meat grinder for your home or business:
The Power Source of the Machine
Meat grinders are available in two major types – Manual and Electric. So, the power source of a meat grinder can be manual or electric. Manual meat grinders are usually known as hand-operated meat grinders. With a manual meat grinder, you can grind meat by your hand. So, you need to use your own power to grind meat.
On the other hand, an electric meat grinder uses electricity to operate. The motor of the electric meat grinder is mounted on the blade, which helps to grind the meat. After turning the power on, the motor rotates the blade and grind the meat according to the required size.
If you want to grind a small amount of meat at home, a manual meat grinder is very convenient. But, if you want to grind a lot of meat for parties or other occasions, you must consider electric meat grinders because they are faster than manual grinders. So, according to the purpose of the meat grinder, you can choose an electric meat grinder or a manual meat grinder.
Construction and Durability
When choosing a meat grinder, you should make sure that the model you are choosing will last you as long as possible. Durability refers to the amount of time that the meat grinder will serve you after purchase. If you choose a good quality meat grinder, it will definitely work for a long time.
The most essential thing to consider in terms of durability is the materials used to make the grinder. Usually, top quality meat grinders are made of an aluminum body. This is because aluminum is strong and durable and will withstand the amount of usage you plan to put it through. So, make sure the overall build quality of the grinder machine is excellent before you buy.
Ease of Use
Before choosing any meat grinder, you should check how easy it is to operate. If you end up choosing a meat grinder that is not easy to operate, you will definitely waste a lot of time grinding meat at your home or business.
For example, take a look at the manual meat grinders. Those grinders will require a person to grind meat with his own energy. On the other hand, electric meat grinders usually very easy to operate.
You should also make sure that the rotating parts of the meat grinder are moving properly so that you don't need to spend time or energy to grind meat. In terms of an electric meat grinder, you should also consider checking the setting knob and motor quality.
Additional Accessories
Meat grinders come with several additional accessories such as extra cutting blades, sausage stuffer accessories, etc. You should choose a meat grinder that comes with all the required accessories. If you like homemade sausages, you will not refuse to choose a grinder with a sausage attachment.
Warranty
It is very important to choose a meat grinder with a warranty feature. Some meat grinders have a limited warranty of 1, 2, 3, or even 5 years. If the meat grinder you choose has a warranty, you will get a free repair or replacement if the meat grinder is accidentally damaged.
Final Words
Choosing the best meat grinder should actually be to find a tool that can make your life easier. This is because you want a simple, small device to help you make some hamburger patties and occasional pasta or use a powerful device to prepare bulk food for you, it is entirely up to you. If you follow the steps and guidelines listed above, the choice should be easier.